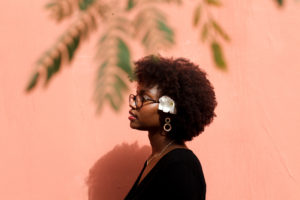 Dear African woman, stop doubting your greatness and start living an awesome life.
"You are a victim of the rules you live by." (Jenny Holzer, artist, thinker). Life have not been easy on us, either on any other women. African societies in general are so hard to understand and to live in without doubt, misunderstandings, mistakes and sometimes-even despair. Do not get me wrong, I do not mean that it is impossible to be fully happy in an African society. To be more clear, I feel like our societies are not totally adapted to this new generation and the globalization because we tend to keep our customs and habits whether they are okay or not. We want to live a life we have never lived. We have to do things we have never done.
Let us get in the context of confidence, self-love and acceptance. African women need to understand why they are, how they are, how to accept and cherish themselves, how to change what they dislike, how to use their force to do things they want to do. I am addressing this to African women's especially because internet have not always be very kind with us. We saw a lot of racist comments, discriminatory posts, white supremacy, and negativity towards us. All of us, African women are connected to the unlimited power that is trust and confidence; but, we only use a fraction of it.
For this 4rth series of "Show Your Africanity", I decided to work on portraits of fierce African women to show more about women of course, but also about opinions. I asked to each of them to give me an honest review on how they feel about their Africanity and self-acceptance.
All this would never been possible without the help of my two partners Tidiane Ly and Mouhamadou Diouf. They helped me a lot with the concept and the pictures.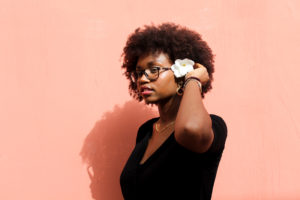 « Hey, my name is Aminata Valéria Gueye. I am 22. I study International Management. I am Senegalese, Congolese and Polish. For me, Africa is joy, hospitality, solidarity, music, family… Africa is diversity with cultures that are each so beautiful. My dream is to visit all Africa, learn about its cultures and by the same time make people discover this amazing world that is hidden in the continent with photography and videos. »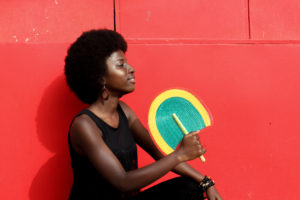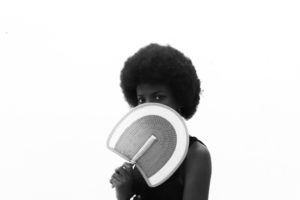 « Hello everyone, my name is Marietou Lemou Diouf, I am a 19-years-old young Senegalese girl. I am a first year college student at ISM and my major is BIM (Bachelor in international management). I have had frizzy hair for 2 years now. Actually, my hair never liked to be straightened so I stopped doing it.
Frizzy hair is the difference between African women and Caucasian women. The African woman is pretty inside and outside. Moreover, every African woman has something special. Thanks to their gorgeousness and their curves, they are really appreciated, loved and wanted. However, being an African woman is not just about curves; it is about courage, determination and perseverance. She has an attitude, knows what she wants and never backs up.
We should not allow the modern society to separate us from our culture and true nature. Every time I look at myself in the mirror, my frizzy hair, my dark skin remind me who I am and where I come from. I am now used to add a lot of my African identity to my clothes, my accessories such as Wax. It is great to show to women that you can be fashionable without forgetting your true colors. Nothing is more beautiful than a loincloth and I feel so free when I wear them it is not fathomable. African women need to embrace their culture more and show that they are beautiful and proud of their origins.
Be proud of whatever you do, be proud of your frizzy hair, be proud to be African. »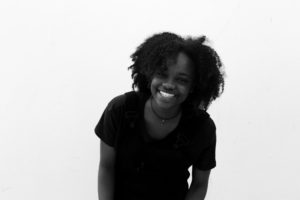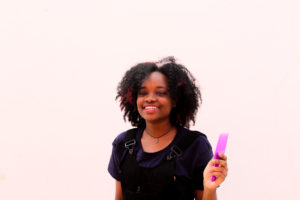 « Hi! I am Aicha Fall, a 21 Years old student in Marketing, Services to customers.
I am eternal passionate about art and discovery. I dream to widen my knowledge in this area and project myself into my professional future while thinking art.
For me, being African is a blessing, a big heritage that our ancestors gave us. Due to that, I will not put myself in a label and tell myself that I come from a country of Africa that describes me differently. It is the same blood that flows in our veins. It is the similar cultures and practices that we have in common. It is the melanin, the hair, our legacy. We need to be proud of it all and yell higher and louder the colors of Africa. »
YouTube: Aicha Speak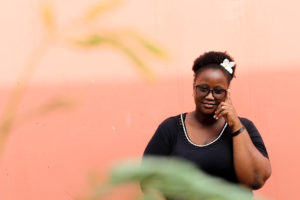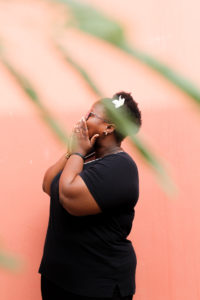 « Let me introduce myself. I am Emilie SANO and my family calls me Mimi. I am currently following a master in Security of Computer Systems. I am a 25 years old Senegalese Mandingo. I was born and raised in Senegal. African culture, specially the Senegalese one fascinates me.
By the way, the color of my skin fascinates me, either does my size, my curves, my hair texture. I can only feel lucky to be African and I adore it.
What does being African represent to me? It represent everything. It represent ethic, culture, good values, strong women's personalities… Being born and raised in Africa helped me know who I am, my origins, taught me to respect each other and to build up a strong mentality to be proud of who I am.
I could say so much about what Africa means to me. I like the idea of being from the cradle of humankind. «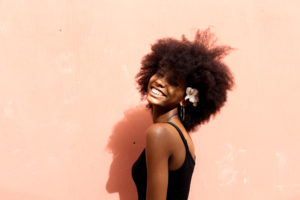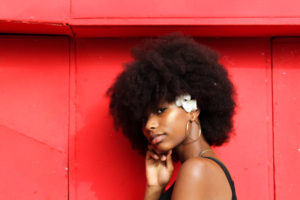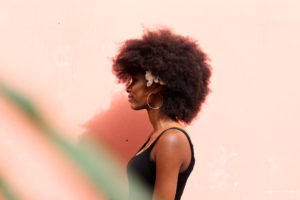 « My name is Maelys and I am 17. I am French and Senegalese and just got my bachelor. I believe that being African is worth all my pride.  Africa is about to be one of the most influent continent in the world. I am so proud of my skin, my hair and my culture. However, an update of our traditions would be amazing. There is no perfect society. I am also proud that people realize that our society is not perfect but tries to be, step-by-step and together. That is what Africa is doing.
African Women have such a role to play in the development of our lovely continent. Sweet, Respectful, independent and full of values, they are family, society, evolution. They are real examples for me. They are entrepreneurs, take care of their children and family, work in enterprises, travel, etc. They are strong and memorable. They are African. »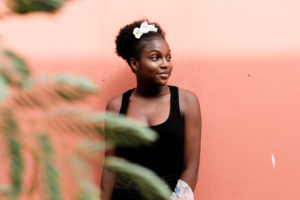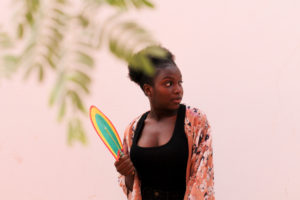 « Hi! First, I am Keunsa Ndiaye. I am 17, student at Cours Sainte Marie de Hann. I am a Senegalese from Mali.
I am so proud of being African and wearing my blackness fully.
I am willing to work more on how to be a better woman, the best in my passions and profession. If each African worked on being the best in his work, Africa would be so much better. I am sure that many humans think about Africans as weird and barbaric humans that are not evolving. However, we are the diversified ones regarding our human's habits, differences and cultures we show so uncommonly.
Anyways, I suppose being African is nothing more than being referenced as born in Africa, Let's work for it. »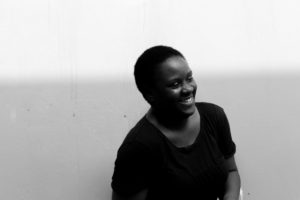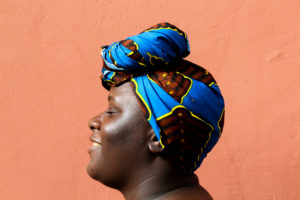 « Hello! I hope you are all good. Therefore, my name is ANGONE BEKALE Yvanna Nercya. I am 21. I am from Gabon but currently living in Senegal. My major is Political Sciences and International Relations.
Why I love in being an African is simple. It is a responsibility, I mean a cultural and traditional legacy I carry on me. Those values make me feel and be unique. I also love this continent because of our diversity. We have the most beautiful hair types. Our skin is magnificent and protective. I am proud of being African, proud of my origins and my natural hair. I am proud of being who I am. »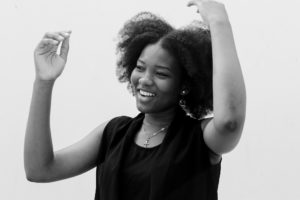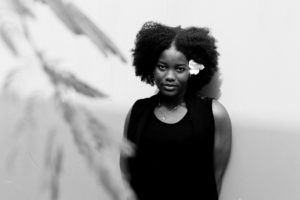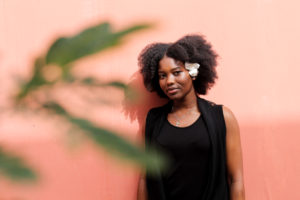 "My name is Franceline M.G LEBRUN.
Yes, my family name is French, but I am Beninese. I grew up in Senegal and did mostly all my studies here. I am 22 years old and will be 23 by December 27.
When doing nothing, I like creating digital content, specifically videos about hair cares and the revalorization of frizzy hair. Creating video is my way of celebrating and embracing the beauty of natural hair and its versatility. As an African, I feel like it is necessary for us to maximize the representation of black beauty standards so that the future generations will not feel different negatively because they are not European, American or Asian.
Let us embrace our natural beauty! »
YouTube: Franceline Lebrun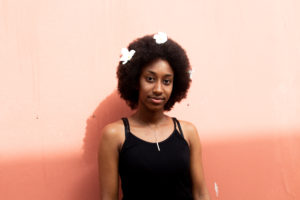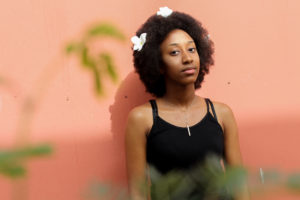 « Hi! My name is Dieynaba Kalidou Sow. I study bank and financial engineering.
As a black woman, I am so proud of my authenticity. I am a member of the Fulani ethnicity and, we are known for being the "prettiest African women". It makes me feel even more proud. We have different characteristics, a beautiful culture and hair. It is part of what makes us strong and unique. As a Fulani woman, I do not underestimate myself. I am beautiful. Women are beautiful. It is as simple as that. »
I hope you enjoyed getting to know more some African Women as I did. I am expecting to receive your opinion about Africanity, values, self-love and self-esteem.